Running a profitable vacation rental services in USA is not 'walk in the park.' A property manager with decades of experience seldom feel confident in the wake of the recent digital revolution, and at times are staring at blank walls and dead-ends when it comes to effective marketing tips for their managed properties. To be entirely honest, you must treat your rental business and operate it just like any savvy, small business owner would manage his profitable store or any successful shop.
Not making much sense, is it? Don't fret people, as these 5 pro-tips are highly effective at making your New York vacation apartment rental business a highly lucrative one, without even breaking a sweat! Take a look –
Competitive rental rate: We start with the basics here, putting up a competitive rental rate! Too high rates usually don't fetch much bookings as potential guests tirelessly compare amenities, reviews and prices and are likely to call-out the rentals that are priced too high. The most successful rental owners keep track of the changing regional markets. The primary aim is to ensure that your property offering are more than the ones based on similar price points.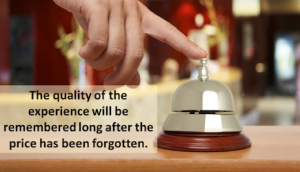 Hospitality: Think and Act like a Visitor at your own place, for better insights into serving people better: Successful renters are constantly coming up with newer ways to add to their rental offerings, and how to make the stay even better for the visitors. To illustrate better, make note of the all the things that you'd appreciate with your stay at the property, such as a some local maps, contact numbers, interesting insights and exceptional housekeeping. Successful San Diego vacation home rental owners are well equipped to match the hospitality best practice standards and they further accommodate their guests at every step of their stay, willingly of course! Furthermore, does there need to be a consistent product offering (your home amenities, condition and cleanliness) for every guest, but also consistent communication, brand, and booking processes.
Pay attention to your customer reviews: Successful rental managers/owners pay heed to their traveler reviews, especially the negative ones as these tend to be extremely informative. The trick here is to comprehend the reviews from the travelers POV, so as to service them in a better way. comments from the consumer's perspective. Alternatively, you could specifically ask for reviews and visitor comments post their stay, so as to stay informed about your shortcomings and the positive aspects regarding your rental. Think of this as a customer feedback solution.
Marketing strategy: Competition is intense in the vacation rental industry, and listing your rental units on multiple sites such as Airbnb, Perfectstayz, VRBO etc is a good start. The 'Elephant in the room' is how to generate interest in your property using numerous avenues. A pro tip is to learn from and get inspired from the highly successful rental listings within your region. The rental occupancy directly affects the return on investment, and a great way to analyze your marketing sources is to divide the cost of each source with the revenue obtained from it. Listing websites also provide insights into the number of times your listing is viewed along with inquiry demographics. From these figure you can figure out the kind of traffic the rental listing is generating and thus make adjustments accordingly for increasing the revenues.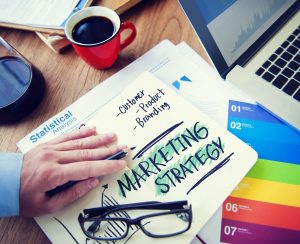 Authenticity: One of those things that ensure success in the long run is your approach, and it should be an honest, integrative and authentic business MO. Sticking by what you promise, providing only the most reliable information, willingly sharing insider knowledge of the local community, etc. with your guests are some respected ways for managing a rental unit. Even the smallest of things can help you with disseminating such info such as the home 'guide', FAQ's on website and of course the old email.
The Vacation home rental industry is getting intensely competitive as ever more units and online businesses enter the market. Having said that, if significant attention is given to the details from the start, a profitable vacation rental business is definitely on the cards for you my friend.