Phoenix: Situated in Arizona, vacationing this metropolis is all about pure timing. Phoenix ranks at all time highs between the holiday season and spring break, though its blistering summer heat waves that keeps travelers at bay. A highly rated winter destination with picturesque views and not so lively nightlife scenes, vacations in Phoenix is usually revolve around shopping, golfing, or lounging around the spa, and then turning in early
New Orleans: The much hyped party of the year, Mardi Gras is an obvious draw here for winter travels. The city is brimming with exciting festive holiday activities much before that, such as killer Christmas and New Year's celebrations. New Orleans is known for its hotel rates and for that extra bit of elbow room in its world-class cafés. Another reason for winter vacations is the local sports fan frenzy, which is at its peak during first week of January.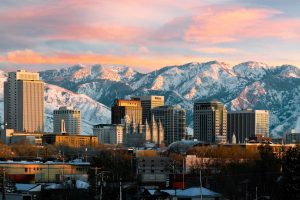 San Diego: Located in Southern California; America's Finest City has some amazing scenery throughout the year. The temperature might even easily reach 70 in the winter; the time is still great for exploring the zoo or golfing at Torrey Pines, and even jogging on its white sandy beaches (standby wetsuit for a swim or surf). Also hailed as one of the cleanest and safest in the country, San Diego vacation home rentals offers an abundance of fun attractions for visitors of all ages.
Miami: The most travel friendly city in USA, Miami is the forefather of American snowbird vacations the city is famous for Art Deco architecture with creamy yellow, blue, pink, and purple walls. The first week of December has the city artistically consumed by the cultural vibrancy of Art Basel. The winter chill and glorious sandy beaches dazzles visitors with the iconic mojitos and some great looking locals. Even though Florida City witnessed a major hotel and restaurant boom all due to Alan Faena realty wizardry, Miami's grand architecture is a little daunting to some travelers.

Salt Lake City: Imagine a winter vacation amidst picturesque backdrop and snow capped peaks. Salt Lake city in Utah is easily amongst the top three vacationing spots, and is a prime hub for skiing lovers as they throng here all winter. A warm-modest stay in downtown should be great, as it's barely half an hour drive away from the slopes. Salt Lake has the silver in affordability, as travelers save tons by staying in the city itself during winter, engaging with the locals and making adventurous trips nearby.
Denver: The Queen City of the Plains due to its very important role in agriculture industry in Colorado State, Denver is always like a magnet for winter sports enthusiasts. Travelers vacationing in this Mile High City also use it as a base for making further day trips. Après-ski here means enjoying the local microbrews. For fewer ski crowds, Head to Estes Park that's great sledding, skating, and snowshoeing,. Wolf Creek, near Salida is also a pretty great option with not many ski lovers.