If you're a dog lover and owner of a lovely pooch, i'm sure your furry companion undoubtedly is considered a part of the family! Chances are that you also hate it, when you have to leave your pet behind with caretakers. And especially, when it comes to planning a vacation with your entire 'family,' things do get a little tricky as you've probably experienced the frustrations from booking a getaway that caters to both people and pets. Well, to ease your pain and make things more enjoyable, we're here to help you with our list of pet-friendly vacations in USA. The first and most important thing is finding a pet-friendly vacation rental property to stay. Each of the location on PerfectStayz listings has amazing pet-friendly vacation rentals that you can book directly with the owners. But it doesn't stop there. You'll also enjoy gourmet pet bakeries, off-leash beaches, doggy spas, plenty of spaces for your dogs to play around and especially cheap bookings without any hidden service fees, all from PerfectStayz.com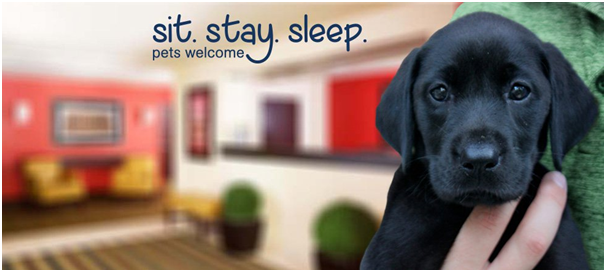 Every traveler knows that vacation rentals units are particularly well suited for this type of trip, as many property owners happily accept animals. You also get to avoid the obstacles experienced from other types of accommodation such as cramped spaces and no outdoor area, or, especially the 'awkward' sharing of communal areas with people who just don't like dogs. All you need to do is to book directly a pet-friendly vacation rental from PerfectStayz and voila, your pooch enjoy so much that they'll never gonna go back home. Enough said, read the list and let us know what you think about this.
Plan a trip to Austin if your dog's particularly fond of swimming. Visit the Red Bud Isle peninsula for plenty of off-leash fun and lots of water for your pooch to play in. Also, the West Austin Dog Park is a friendly place for pups and owners, alongwith the park at Auditorium Shores that has access to water.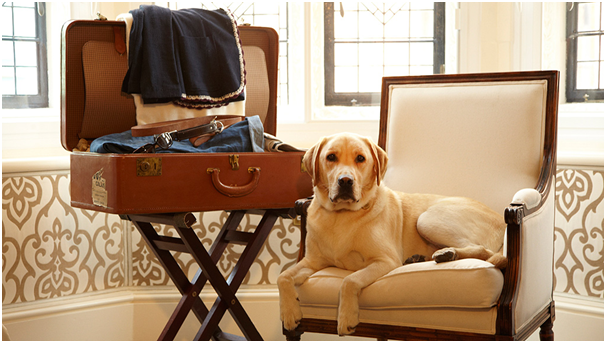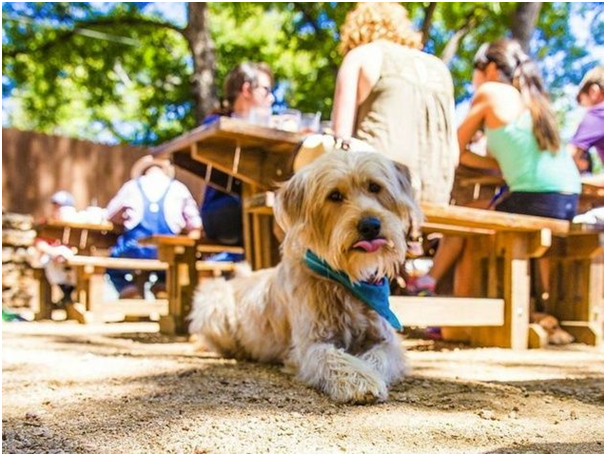 The city hosts the popular Mardi Gras Dog Parade in February each year. Stop at the Groovy Dog Bakery and pick up some smashy treats to keep Fido happy back at the rental, while the rest of you can spend some time with the famous Austin live music scene.
The Delaware Seashore State Park welcomes leashed dogs to play in the surf and on the sands, and a day at Jungle Jim's Water Park is a treat for the entire family with fun slides, mini-golf and go-karting.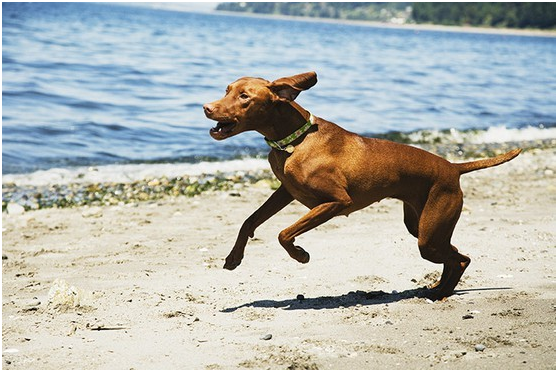 You could explore the lively boardwalk, packed with entertainment and lots places to eat at the pet-friendly Rehoboth Beach. Another class-apart pooch-friendly joint is The Big Chill Cantina, perfect for relaxing with a drink at the end of the day.
The whole country knows this, that San Diegans are raving bonkers for pooches and tail-wags. Naturally, you can expect little resistance if you're bringing a furry companion to this beautiful and proud American city. There's a famous dog-friendly terrace at the Pier Café on West Harbor Drive that's big with the locals.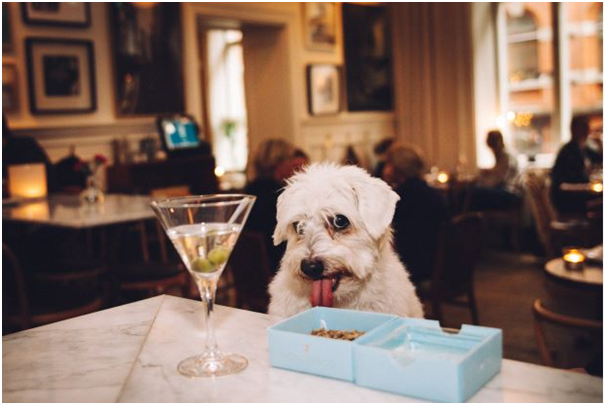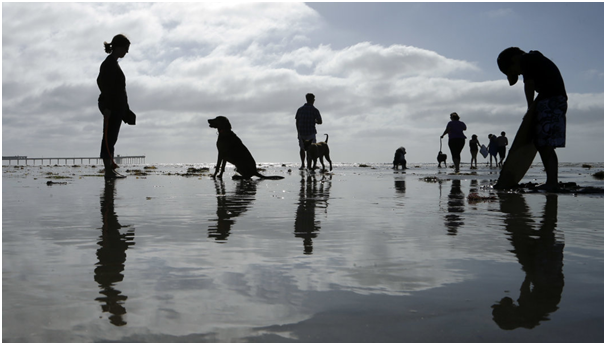 Try some amazing Californian cuisine at the Patio on Lamont at Pacific Beach, and the place also has home-made dog biscuits for canines. Try the iconic Feather & Fur Pet Photography studios for a pet photoshoot, if Fido's in the mood for it! You could also explore the dunes and surf of Fiesta Island, or maybe go for a run-about at Nate's Point Off-Leash Dog Park at Balboa Park.
Lake of the Ozarks, Missouri
A beautiful sprawling reservoir that's known for its fantastic golf courses, acres of lush greens, wineries, and, of course, water sports. The place houses several dog-friendly hubs such as the waterfront Dog Days Bar & Grill at Osage Beach that hosts a Canine Cannonball jumping contest every year. Pretty rad, right!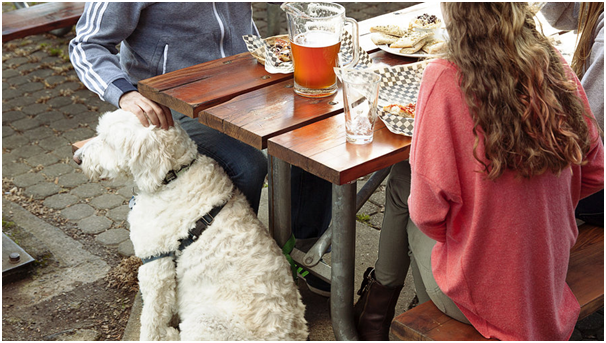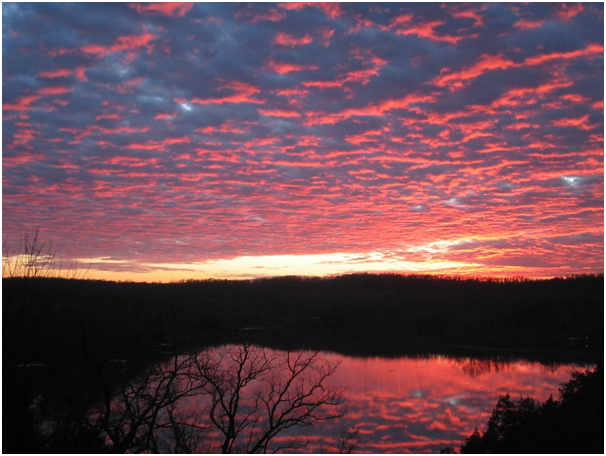 And then to the south in Branson, you'll find Elmo and Rosalea Marrs Dog Park, complete with picnic tables, agility equipment, and plenty of spaces for playing around. There's even a facility of check-ins for dogs at the Branson Pet Resort, if you're looking for a little fur-free sightseeing.
Another elegant pet-friendly location, the beautiful Washington Park Arboretum welcomes dogs on leashes and so does the Warren G. Magnuson Park with an off-leash area and access to water pools.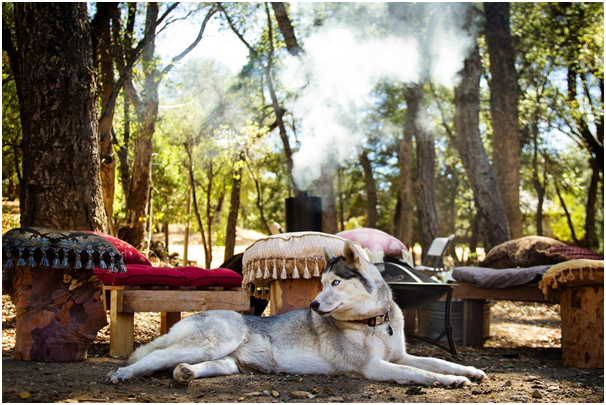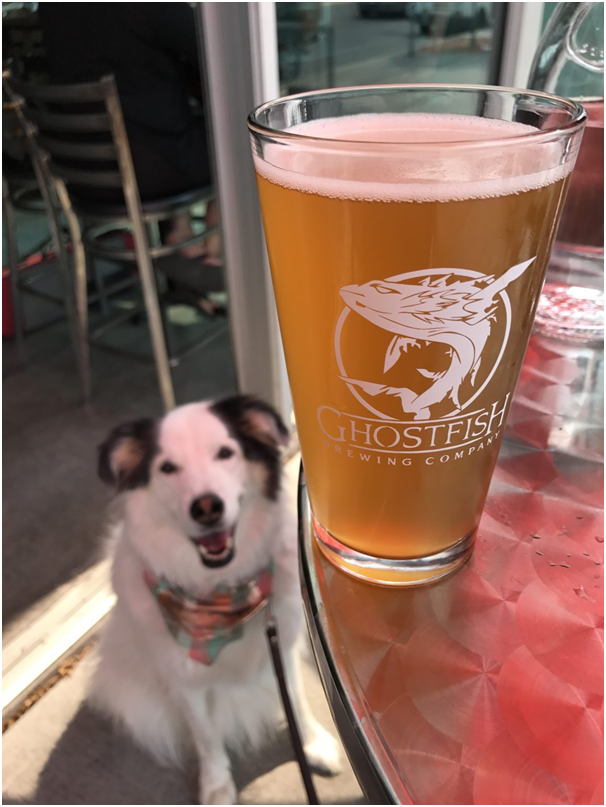 Bark Espresso allows dogs outside, or in their special hound-friendly lounge. Also, try the pooch-themed Norm's Eatery & Ale House! Go Figure… With the dotted walls, pooch portraits and plenty of canine company already enjoying the ambience! And especially, don't miss the Sunday of Fremont Oktoberfest Dogtoberfest, that welcomes leashed pets for the Oktoberfest extravaganza.
Finger Lakes Region, New York
Welcome to the wine country! The Finger Lakes Region is known for its pet-friendly wineries. Sample a local bottle of your favourite cheese, as your pooch can have its own share of dog treats.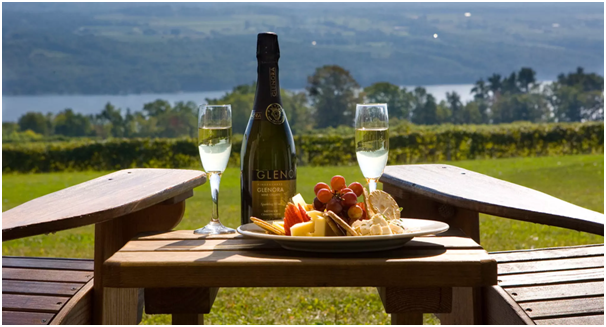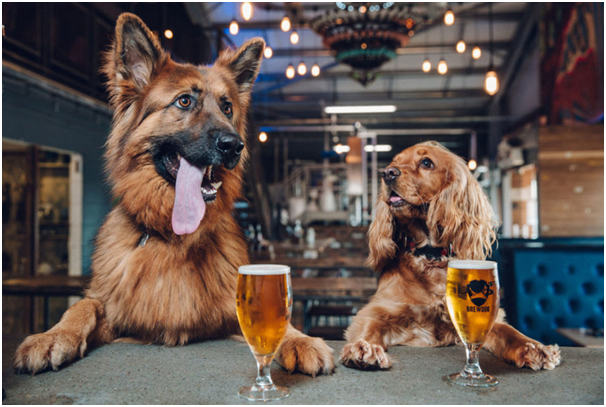 Rich in vineyards and characterized by its long, narrow bodies of water that make it a fascinating travel location for 2018. Do check the pet-friendly policies of the popular establishments here while you book your preferred pet-friendly vacation rental directly and make your whole family feel perfectly at home.
With its endless sunshine, punchy local flavors and desert vistas, sunny Albuquerque is a great choice for pet-friendly vacation in 2018. Not one, or two, this top travel location has a cluster of more than 10 designated dog parks, and you can book vacation rentals at less prices from PerfectStayz.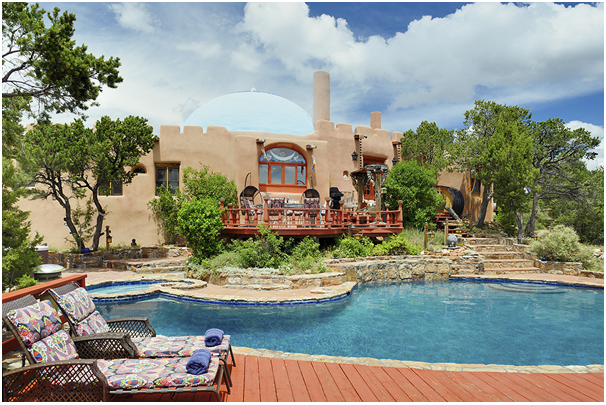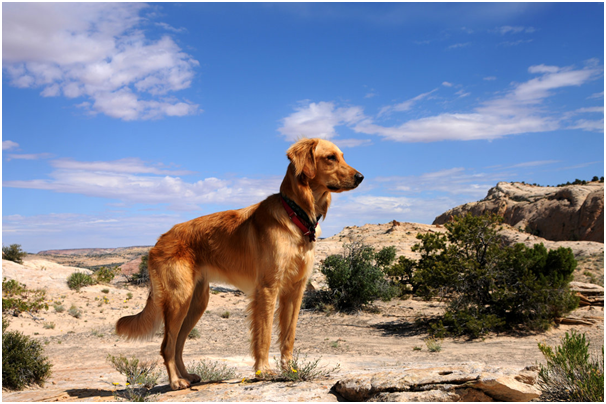 Try out the North Domingo Baca Dog Park, with its canine inviting wood-chipped play area, alongwith separate spaces for big and small animals. Other parks where your pooch can have a great time is the Rio Grande Triangle Park, Montessa Dog Park, the Coronado Park and many more.
Studded with iconic monuments and numerous cultural institutions, many of the city's impressive attractions are pet-friendly! Simply, book a classy vacation rental without fees from PerfectStayz, settle the dog back at your cozy rental from some 'exclusive; sightseeing and swing back with your playmate for a dog-friendly excursion in the city.

The pooch friendly Logan Tavern treats pets with a warm welcome and plenty of treats to keep them busy while you plan ahead the evening with your favourite munchkins. You could try the off-leash zones at Shaw Dog Park and S Street Dog Park, or a leashed walk in the leafy Montrose Park. How about the designated dog run on the waterfront at The Yards Park. Sounds fun both for you and all canines alike!
March is a great time of the year for introducing your dog to the buzz of Key West, barring the spring break week of course. For all dog lovers, the Key West Dog Beach is beautiful and friendly place where your pet is free to play in the waves to their heart's content.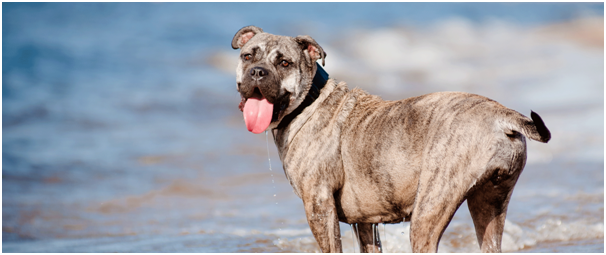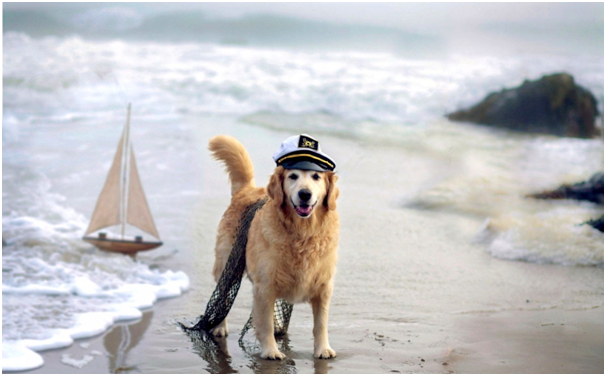 Amazing-fresh seafood only from pet-friendly Nine One Five Bistro, relax here in the evenings with your love-pooch on the Bistro's terrace. Also, get in touch with Lazy Dog Kayak If you'd like to get right out on the water with your pet, and enjoy the clear and refreshing surroundings as you paddle along. An exhilarating experience is Key West, simply the Best!
Asbury Park, Jersey Shore, New Jersey
Aptly dubbed as "Brooklyn on the beach" by the New York Times, this up-and-coming Jersey Shore destination receives its fair share of pet-friendly vacations. To start your vacation here, the 8th Avenue Dog Beach is a great spot where get to enjoy the shallows and dunes. Do check the timings beforehand, while you're booking a vacation rental directly from PerfectStayz.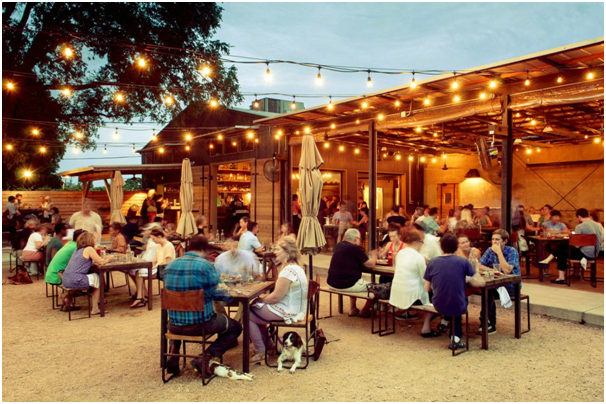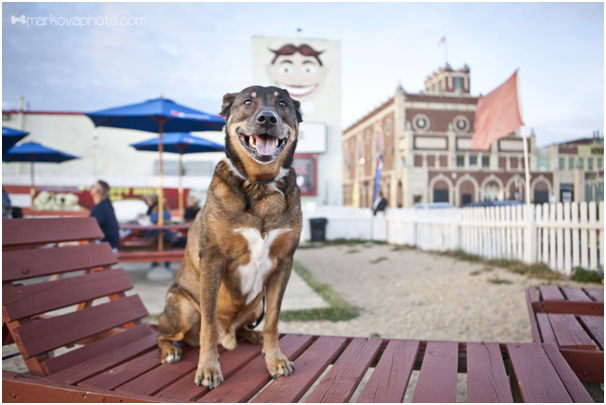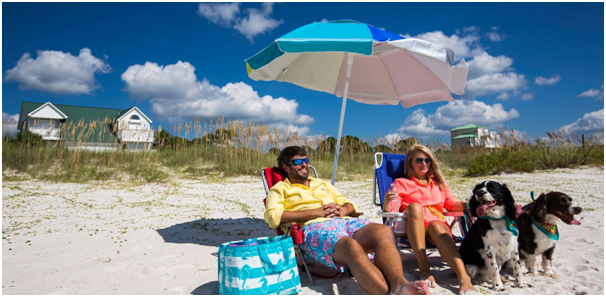 Another incredible place is the famous Wonder Bar club and music venue hosting a popular Doggie Yappy Hour, a place for you to chill with a drink while fido gets to socialize in the large fenced area outside. The place organizes a dog run twice each week, and your pets can access water pools alongwith unlimited dog biscuits at the bar! Ruff Ruff…